Why Choose Us
We're the most advanced Neuro & Spine surgical centre in Ahmedabad with the latest state of the art diagnostics and surgical equipment and a highly qualified team of specialists recognized.
The hospital is a regional referral centre that provides high quality care for all Neuro and Spine ailments. The best patient care through professional and ethical approach is our motto. We excel in managing a wide spectrum of brain disorders including brain tumors, aneurysms, trauma etc. The spine service provides comprehensive management of spinal injury, back pain, spinal diseases, tumor, infection etc.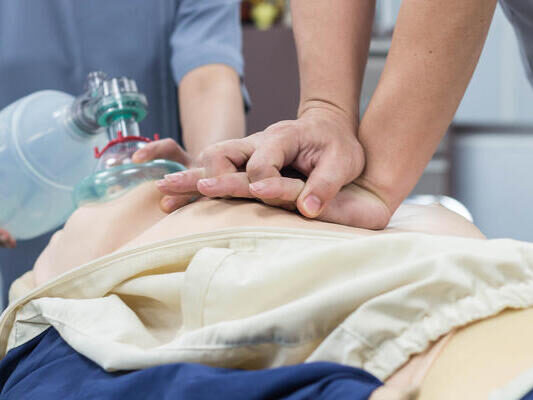 Fastest Treatment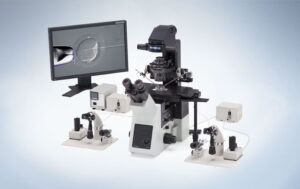 State of the Art Advanced Instruments used for Treatments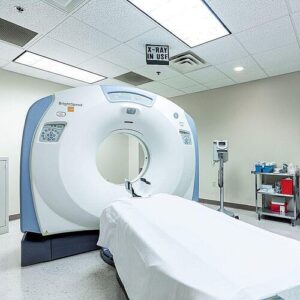 In House Pathology and Pharmacy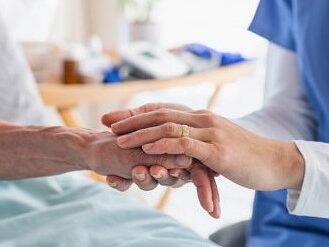 Amazing nursing care
Hygienic modular OT for Infection control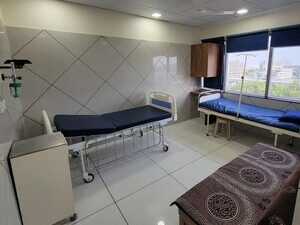 En Suite rooms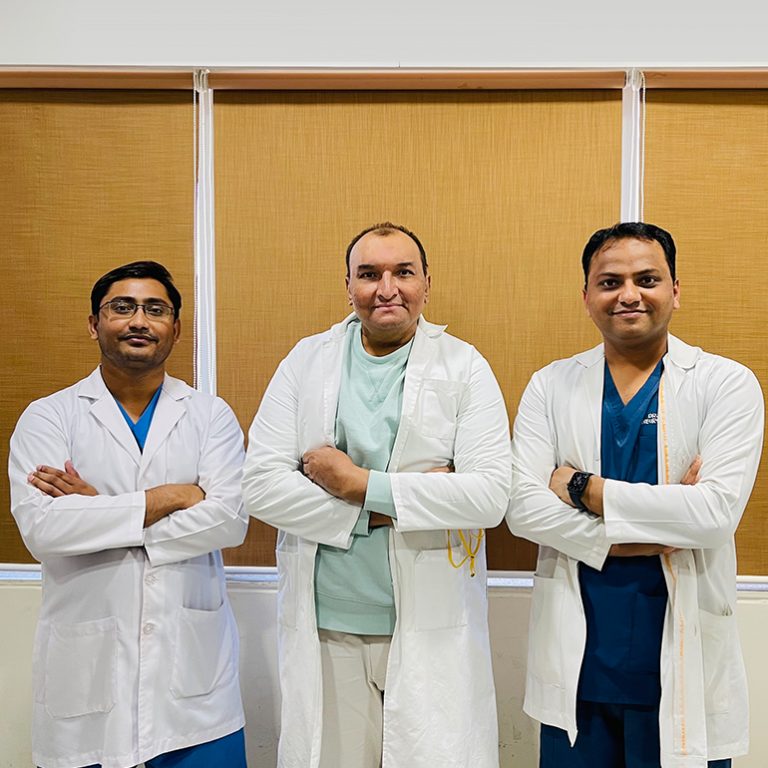 What Our Patients Say
Dr Navin a patel is a excellent doctor in neurosurgery and he helped us to make our daughter back in life by performing pituitary surgery on her and she is now in routine life and has no issues in anything. Thank you so much doctor for helping us!
Navghan Bharvad
2022-12-06
Dr Navin a Patel truly miracle maker for us ,my wife had a brain haemorrhage and was operated by him , she did great recovery and is in routine now. Thank you so much doctor for every help to us.
Babubhai Hamirbhai Vaghela
2022-11-28
Dr Navin a Patel always takes his time with us,has great bedside manner and I never have to wait long for an appointment. He operated me for MVD in 2011 and now I have no problem left in my body. thanks doctor for your help.
Jayesh Jayesh bhai
2022-11-24
Dr Navin a patel has been really professional and has shown true commitment to solve my wife's health issues. In our case my had brain tumor and doctor performed surgery on her and now after 4 months of operation she had no issues in routine life,we are still addressing them,but he has made me feel my wife is in good hands. Thank you doctor.
Dr. Navin patel is a versatile doctor and excellent surgeon will recommend him for any neuro and spine problems. My brother was unable to walk and he did his spine surgery and made him walk within 24 hours. Thank you so much doctor.
Dr Navin a patel is tremendous in his field and special thanks to him , in our case my father sureshbhai bhut had EVM and he treated him with only medications and made him work again. He is special personality,will recommend him with any neuro and spine problems.thanks you doctor.
Dr navin a patel one of the best human being I have ever seen. In our case my wife had enurism in brain due to which vein in brain was swelled up. He treated her without operation only through coiling process and we got excellent results. Thank you so much doctor.
Deepak Jeswani
2022-10-23
(Best Neurosurgeon) Dr.Navin A Patel is a amazing doctor! He's very understanding,friendly and listens to every concerns. My father was under the treatment of Dr.Navin A Patel. He did my father's surgery on his holiday which means alot. He took quick decision and didn't waste our time like other doctors.He takes time with the patient to help them with their health issues! He gave my father another happy life.I highly recommend him to anyone looking for a Neurosurgeon specialist.